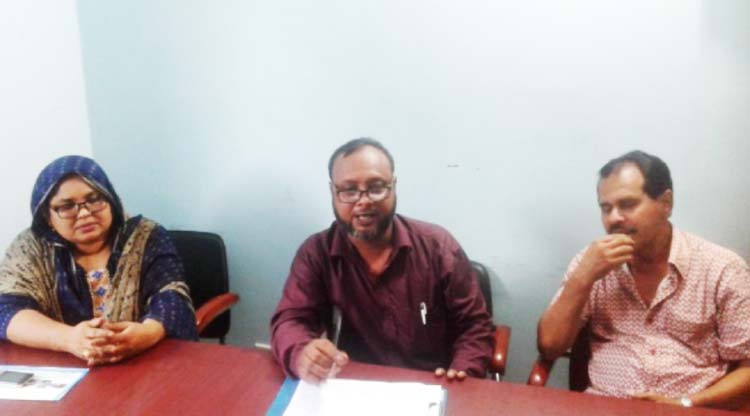 Monthly consultation meeting with Upazila Consumer Committee (UCC) was held on July 30, 2018 at BBF office room in Adhi, Tangail where 16 participants were present including 2 women. Meeting was started with welcome remarks by Rony Sarkar and he sharedagenda as progress of regular work as well as plan for upcoming UCC activities.
As UCC member Mir Jalal Ahmed, Manager, BELA mentioned that as need based issue food safety is prior demand from all stakes and UCC members are working to aware stakeholders on poultry sector as well as beyond the poultry. He requested team members to run the regular activities as commitment and voluntary basis to strengthen multi stakeholder engagement and collective actions for food safety governance.
---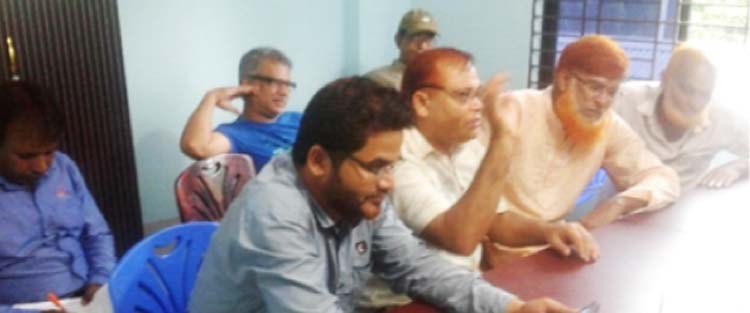 ---
Ulka Begum, Councilor, Tangail Sadar shared her view that the key responsibility of Consumers Committee has to be cooperate government monitoring system specially for local livestock office as they have limited manpower. Consumer Committee should visit poultry farmers, dealers and live bird market with good monitoring tool like daily record keeping system, awareness materials to enrich them on food safety. She also said that behavioral mind setup is the main challenges to implement good practices of personal hygiene that's why continuous motivation has provided by UCC members.
All members decided that continuous cooperation and collaboration with government monitoring system, discussion on Animal and Fish feed act and Animal rules with farmers, dealers and establishment of corner safe poultry outlet in Live Bird Market (LBM) will be the future initiatives by UCC.
---
For Print Click Here
---
Comments Must Be Less Than 5000 Charachter