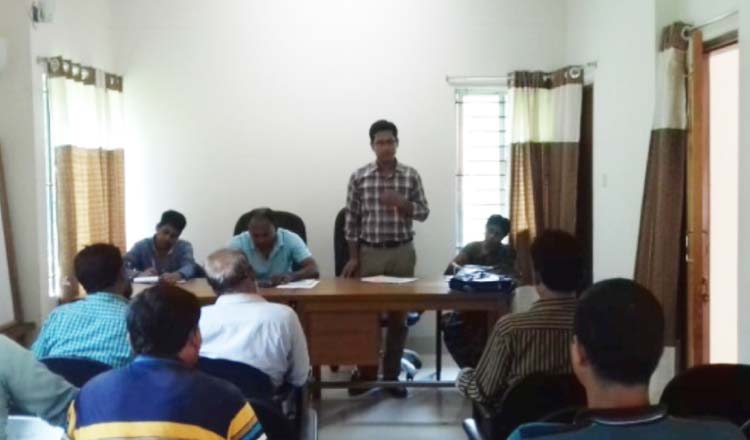 BeezBistar Foundation (BBF) organized a monthly consultation meeting with upazila livestock officials under IBP on food safety governance in poultry sector on 30th July 2018 in Upzila Livestock Office meeting room, Kumarkhali, Kustia. There were 15 participants (14=Male; 01= Female) including representative from poultry farmers, dealers and BBF staff participated in the meeting. Meeting was conducted on three agenda: actions taken from last meeting, progress of actions and initiative needed for next.
Doli Vandra, Field Coordinator, BBF, Kumarkhali, Kushtia, mentioned that from 2017 to till BBF conducted series of monthly meeting with DLS; Consumer committee, Multi stakeholder workshops, poultry farmers, input dealers and LBM actors and meetings on the issues of good farm managements, farm and dealer registration system, Animal and fish Feed act and rules etc. Doli informed the meeting that due to BBF joint efforts with Multitasksengagements there are very positive responses carried out among the stakes regarding qualitative change with behavioral change development. The coordination and collaborations within stakes were increased due to collective joint actions.
Dr. Prithij Kumar Das, Veterinary Surgeon, Kumarkhali Upazila, Kushtia requested farmers to follow the good farm and waste management system to reduce the microbiological hazards that will bear benefit by reduction of production cost. He said that good farm management practices like use of separate cloths and sandal, control visitors movement, follow proper vaccination method and use medicine only by the veterinary prescription should be adopted by the farmers if they want to stay safe for future. He assured all farmers that local DLS is always ready to serve for the livestock sectors but due to inadequate manpower required service is not possible to promote in some instances.
---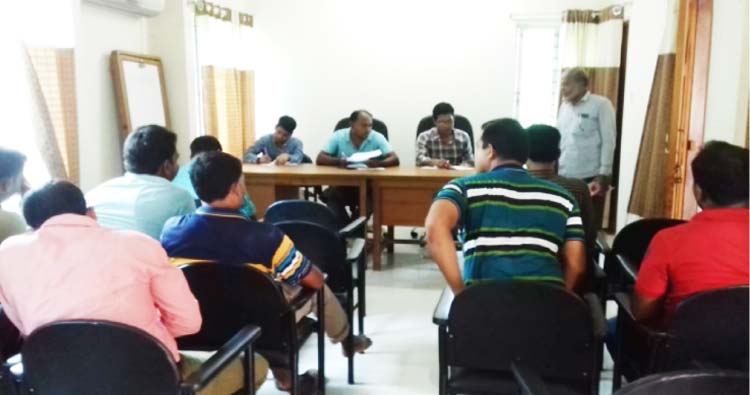 ---
Dr. Md. Nahid Hasan, Livestock Extension Officer, Department of Livestock Services, Kumarkhali said that from NATP-2nd phase DLS has conducted different types of extension support like free vaccination campaign, distribution of intervention materials along with other extension services. Different private, NGO, INGO have been working to strengthen the livestock extension services like BBF but farmers needs to come forward for taking those services.
Muhammad Ali Akbar, Project Officer, BBF, expressed his gratitude to DLS officials to extended their cooperation for the implementation of good governance in poultry sector. He also thanked all participants to invest their time and experiences in line with meeting agenda. Akbar mentioned that within soon BBF will distribute different types of communication materials that will strengthen the process of registration for farmers and dealers. All participants are agreed that continuation of IBP collective actions will be able to show good governance system in poultry sectors as their future outcome.
---
For Print Click Here
---
Comments Must Be Less Than 5000 Charachter