A Survey of BBF: Achieving Sustainable development goals (SDGs)-2030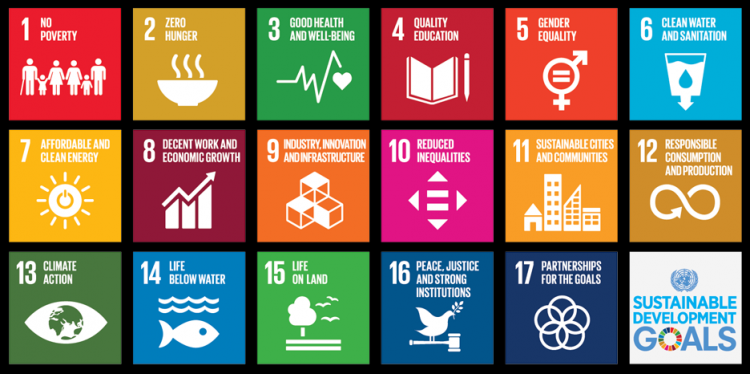 The Sustainable Development Report 2021 ranked Bangladesh as one of the countries that improved most on the Sustainable Development Goals (SDG) Index since 2015 until the outbreak of the Covid-19 pandemic. According to the Bangladesh Progress Report 2020 (on SDGs)- the Bangladesh government is 'fostering accelerated, inclusive and resilient growth.' The government is also making investments in human development, promoting social safety nets, and implementing other programs for addressing the 'Left No One Behind' issues. The Bangladesh government is implementing all-out efforts with a 'Whole of Society' approach to eradicate poverty. General Economics Division (GED) of the Bangladesh Planning Commission is the government focal point for the SDGs
BBF conduct a survey on how different authorities of Bangladesh achieving the SDGs and what is their future plans to fulfill those goals. As part of this survey we took interviews of different ministry authorities. Last week we went Department of Livestock Services (DLS) and Bangladesh Food Safety Authority (BFSA) to know their activities, challenges and future plan to fulfill the SDGs. We took interview of Dr. Md. Afazuddin Mia, Divisional Director, Dhaka, DLS and Dr. Md. Abdul Alim, Member, BFSA on this purpose. Both of them shared their experiences, activities of their respective departments and future plans.
Dr. Afazuddin Mia shared his departmental activities. DLS have their own mission and vision to achieve sustainable development. They are specifically working on SDG-1 and SDG-2. Their department have different developmental projects such as National Agriculture Technology Programme (NATP), Livestock and Dairy Development Project (LDDP). These projects are working for community level development throughout the country.
Dr. Abdul Alim shared how his department working to ensure safe food for all. Bangladesh Food Safety Authority has been conducting activities in coordination with all the concerned organisations by making 13 regulations related to safe food and conducting regular food monitoring campaigns, he added. In order to ensure safe food, the government has enacted the Food Safety Act, 2013 and established Bangladesh Food Safety Authority in 2015. Since its inception, the Food Safety Authority has been successfully advancing various public awareness programmes, conducting anti-adulteration and anti-pollution campaigns, conducting scientific research activities and coordinating with local and foreign organizations.
Both of them said that though there are lot of gaps and challenges to fulfill the SDGs but Bangladesh Government has taken lots of initiatives and developmental projects to fulfill the goals. "If we work together with local government, NGOs, CSOs and other National and International organizations we will definitely achieve sustainable development"- both shared the same view towards achieving sustainable development of the country.
---
Click Here To Print
---
---
Comments Must Be Less Than 5000 Charachter