Velvet bean, a Multiuse but Underutilized Plant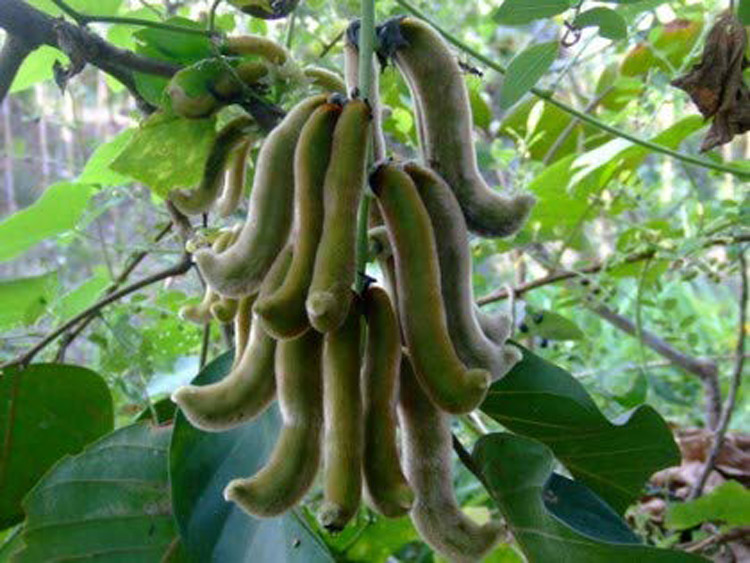 Velvet bean is originally a plant from south Chaina and east India and now grown throughout the tropics in limited areas. The plant is Mucuna pruriens in Latin, refers to itching sensation as a result of contact with pod hairs. The plant is vigorous annual climbing legume. It is drought resistant but cannot tolerate water logging.
Velvet bean is also called magic bean. As an efficient cover crop it contributes to weed control of Impetata spp. in Benin and Ghana, is of major significance. The use of velvet bean to control Impetata spp. and Saccharum spp. has also been reported from Colombia and Panama (Buckles et al. 1998).
Velvet bean plants exhibit tolerance to common insect pests. It is well known from its nematode control effects. It also has allopathic ability to suppress weeds. Velvet bean is rich in minerals, essential elements and nutrients. It is also rich in antioxidants. 100 grams of velvet bean seed contain carbohydrate: 52.56 g, protein:31-44 g, fat:6.73g, fiber:5.16g, potassium:1343mg, calcium:104mg, magnesium:109g, iron:7.47mg, sodium:25.70mg, phosphorus: 376mg and zinc: 12.20 mg.
Velvet bean contains about 60 phytochemicals that make the immune systems strong, regulate hormone and slow down the growth of cancer cells, improve brain functions, limit Parkinson's symptoms, improve reproductive system, prevent bacterial infection, counter acts snake venom, control anxiety and boost self-confidence.
People suffering from cancer, Parkinson's disease, constrained with fertility, diabetes, blood pressure, high cholesterol, and digestion disorder may include velvet bean in the diet. 2-3 beans soaked overnight in water cleaned, powdered and consumed per day (https://www.healthifyme.com).
Velvet bean as a legume cover crop with important agronomic and medicinal uses, have potential for further assessment and extension in Bangladesh in the salinity prone coastal region and less fertile drought prone high lands in other agro-ecological zones in kharif season.
Velvet bean can be intercropped with maize, millet, sugarcane, sesame, okra, brinjal, chili and cotton to control weed, maximize yield, return per unit area, improve soil fertility and conserve soil.
Velvet bean can also be grown in the inter spaces in the plantation of fruit gardens of papaya, banana, guava, citrus, litchi, jackfruit and mango to suppress weeds, cover soil and add nitrogen in addition to suppression of nematode and produce yield of bean.
Velvet bean may be tried in the tea garden in kharif season as a cover crop in the interspaces of tea plants and control weed instead of using roundup ready, as an herbicide. It will ensure production of organic tea, add nitrogen in the soil in addition to yield of bean.
---
Click Here To Print
---
---
Comments Must Be Less Than 5000 Charachter