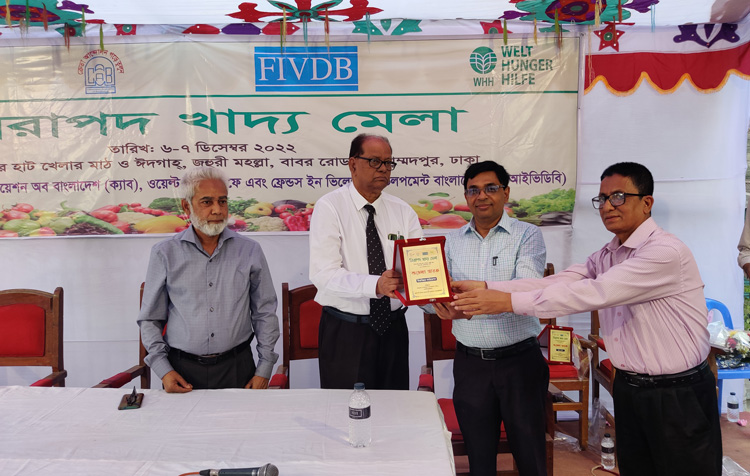 Safe food festival was held on 6 – 7 December, 2022 in Chader Hat playing ground, Mohammadpur, Dhaka for awareness rising to environment friendly healthy life through consumption of safe food.
The event was jointly organized by Consumers Association of Bangladesh (CAB) and Friends in Village Development Bangladesh (FIVDB). The technical and financial support was provided by Welthungerhilfe, Germany.
Total of 20 stalls participated in the festival. In BBF stall the main exhibited safe food items included local five varieties of rice, puffed rice, four varieties of naru, and 100 different varieties of paddy suitable for different agro ecological zones with adaptation in the changing climatic situation. In addition there were displayed leaflet, festoon, posters, and reports on food safety published by BBF.
Besides safe food exhibition there was discussion sessions participated by multi stakeholders.
Professor Dr. Alim, Member, Bangladesh Food Safety Authority, said, Food should be safe. Without safety it should not consider as food item. With the participation of multi stakeholders form producers to consumers we have to take the collective responsibilities for ensuring food safety.
Angsuman Das, Progamme Manager, Welthungerhilfe, India said, food production, marketing and ensuring its safety should have campaign and advocacy as organized way.
Farida Akhter, Executive Director, UBINIG said that about three hundred thousands of farmers got involved with Nayakrishi movement who have been producing safe food through practicing biodiversity based ecological agriculture. Nayakrishi farmers' produce marketed by the sales outlet of Shaysha Prabartana at Dhaka and local level. At consumers level the demand of Nayakrishi products gradually increasing. At present the doctors have been prescribing for red rice, millets etc specially as prevention of Non Communicable Diseases. The consumers buying this food items from Shashaya Prabartana.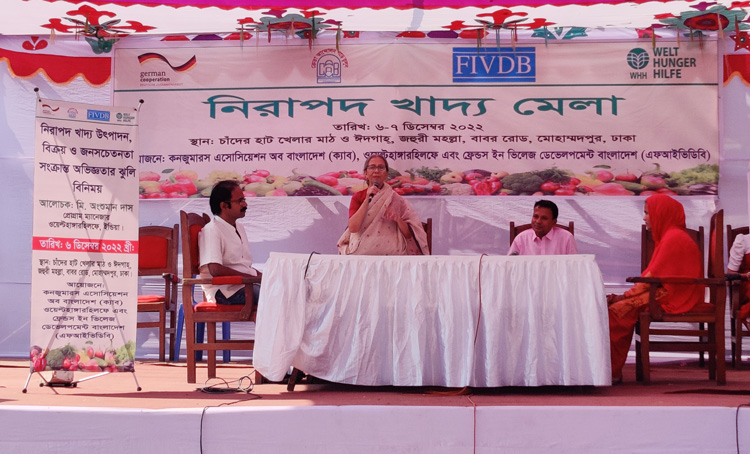 Mamunur Rashid, Programme Manager, Welthungerhilfe, Bangladesh said, we have to get together producers, entrepreneurs and organizers for sustainable development to ensure food safety.
In the safe food festival there was a proposal to organize a network with the participation of safe food producers and entrepreneurs.
There was certificate giving ceremony in the closing session among the all participated stalls.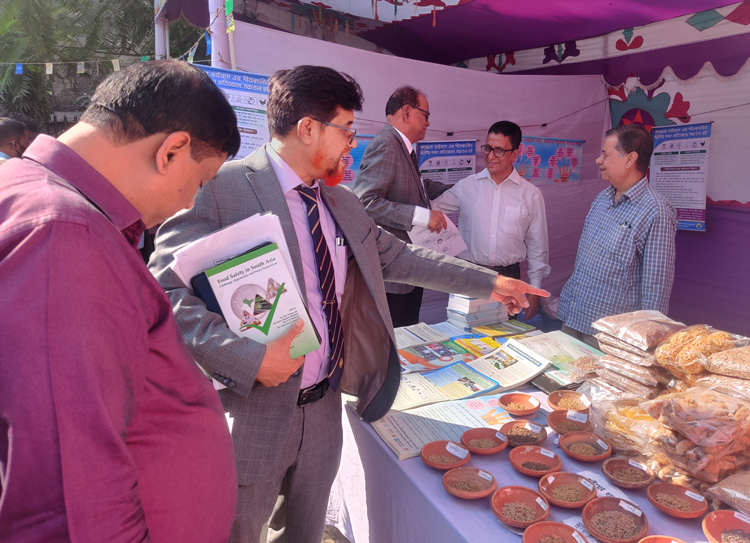 ---
For Print Click Here
---
Comments Must Be Less Than 5000 Charachter